Agentero allows you to personalize your app to meet your agency needs.
You can change the color theme to match your agency and select which Home buttons (displayed on the agency element of the top of the main page) you want to highlight.

To customize these elements in the app please navigate to your Agency Profile and choose Configure Mobile Settings on the Mobile app configuration section.

The app theme can be tailored by choosing one of the colors available in Theme Selection.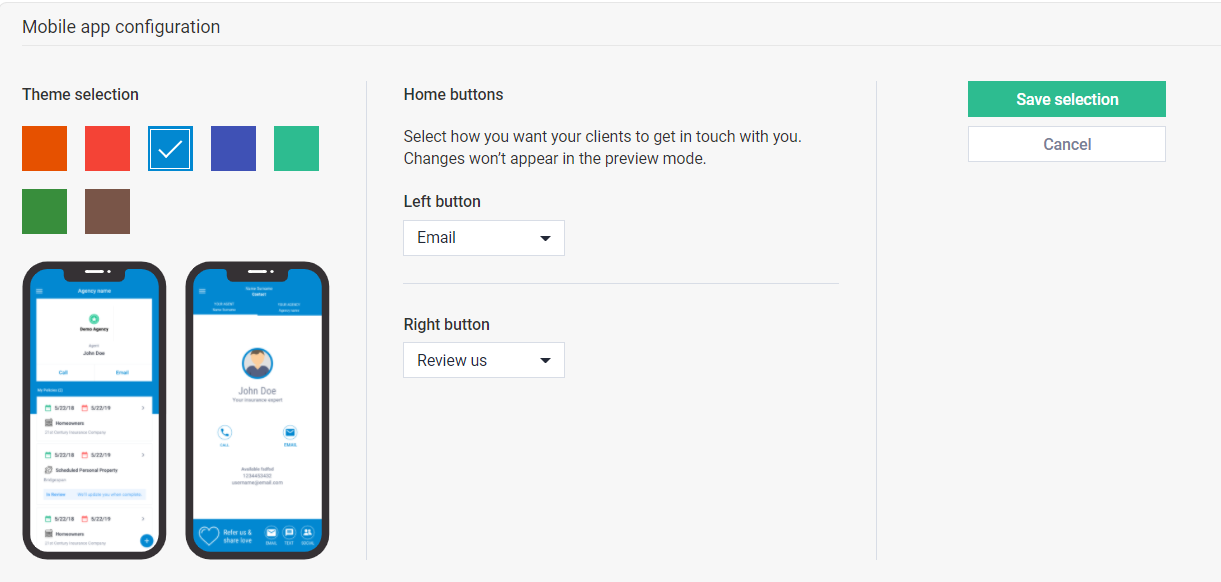 The Home Buttons can be changed by selecting one of the available options in the dropdown.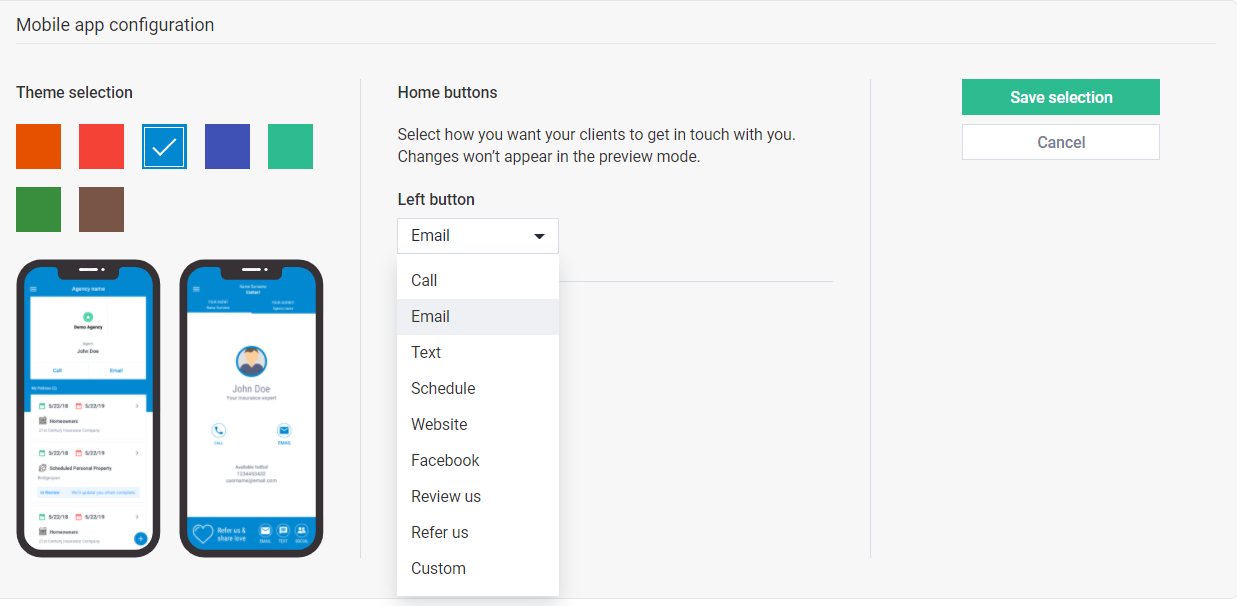 In addition, you also have the option to create your own Home button, when choosing Custom.
You must provide a name to display as a label and a valid URL to direct your clients to.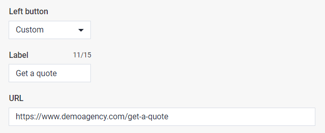 After making all the changes, don't forget to Save selection. All set!