Importing your contacts and their policy data is easy!
Simply Connect your AMS through Agentero. Your data will be imported in 24-48 hours.
To connect your AMS, login to Agentero and click on the Connectors tab.

Click on your preferred AMS, such as QQ Catalyst.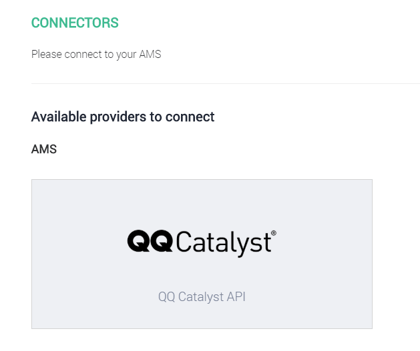 Click on Go to QQ.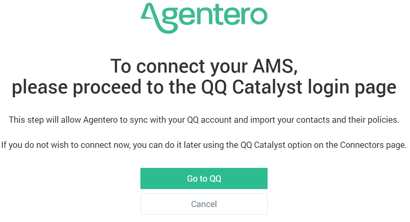 Log in to your QQ account.