Bringing your contacts and policies to Agentero is very easy!
Simply connect your AMS by logging in to Agentero and going to the Integrations tab. After you grant permission and authentication, you should have your data loaded and initial opportunities generated in no more than 24-48 hours.
Once at the Integrations tab, click on your preferred AMS among the options:
QQ Catalyst
AMS 360
Other AMS (report-based AMS integration via the Policy and Contact File Upload card): please reach out to our team at support@agentero.com to understand whether your AMS can be supported via this integration mode
Contact File Upload
1. QQ Catalyst

Click on the QQ Catalyst card, then click on 'Go to QQ'.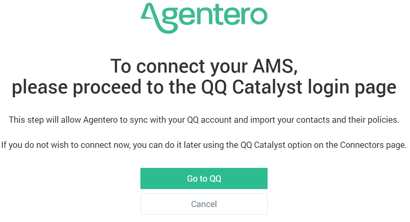 After logging in QQ, click on Yes when prompted with the Authorize screen.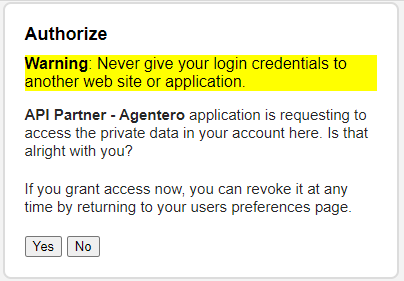 Your integration is all set up, there is nothing else required on your side.
2. AMS 360
Click on the AMS 360 card (Single Sign-On or non-SSO, depending on which version you are using) and follow the instructions.
3. Other AMSs
The Policy and Contact File Upload solution integrates with different AMS using Excel reports. Our team will reach out to set up the integration - a streamlined simple process. You can always reach out to support@agentero.com for help, too.
4. Contact File Upload
This card allows you to upload Excel files containing your Contacts' information. Just click on 'Select contact file', choose the file in your local machine and then click on 'Upload file'. In less than one hour, your data should be loaded in Agentero. Agentero's support team can help you get your reports set up.