In order to pay commissions, you need to submit your bank account information through the Agentero Portal.
1. Log in to your Agentero account.
2. Click on Commissions from the left sidebar.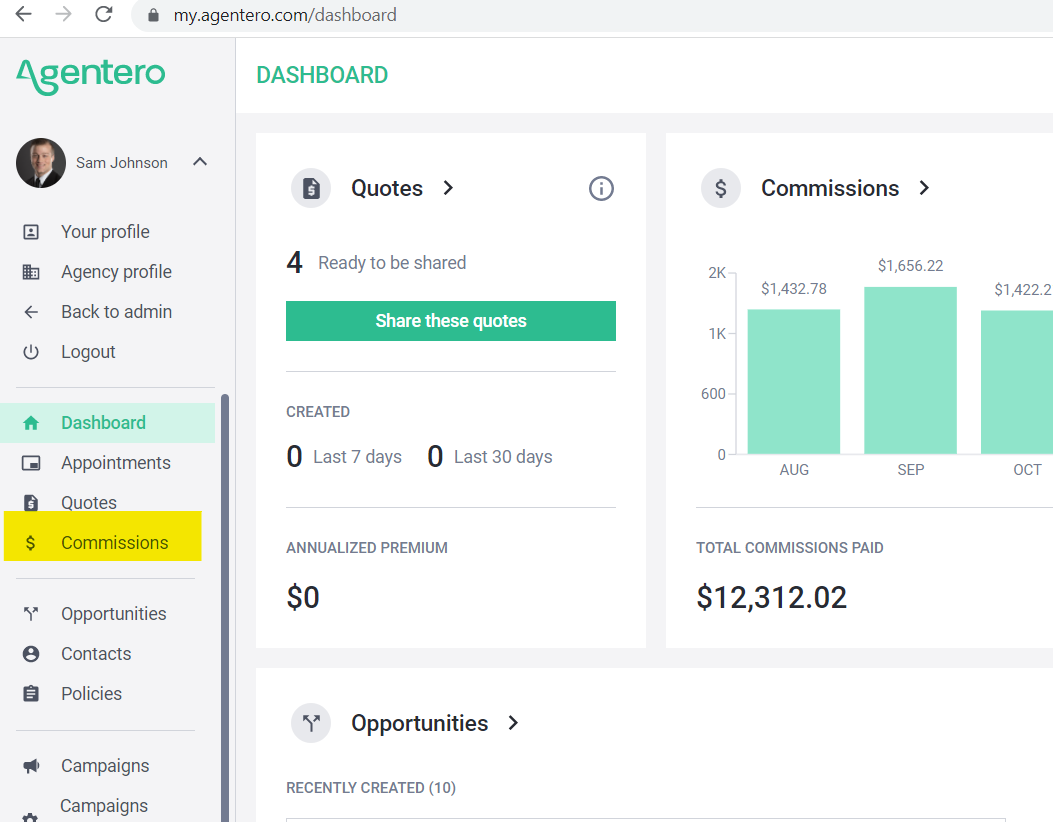 3. Scroll down to the FAQs section and click on How do I add or update my payment information?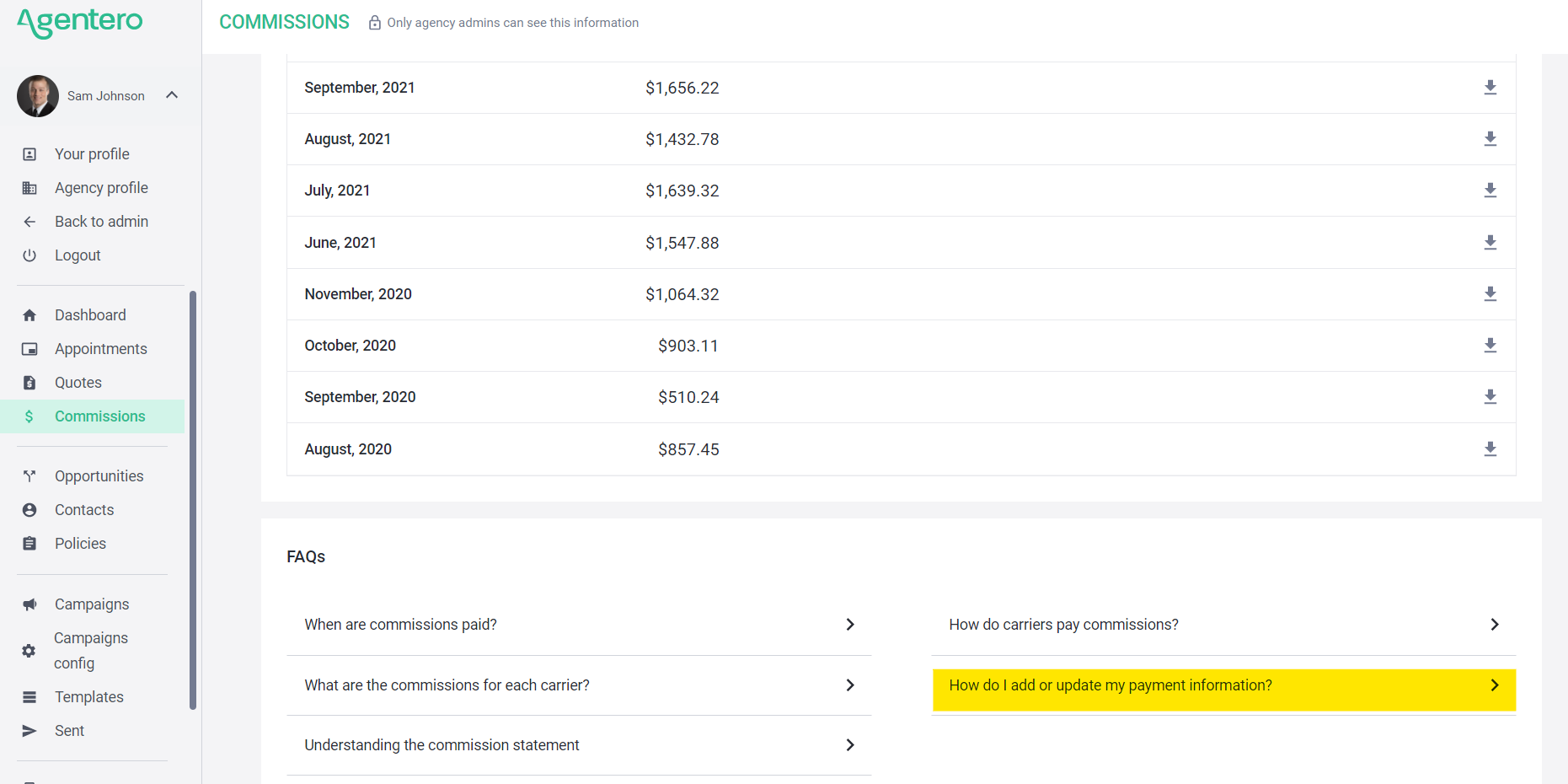 4. Fill out the form with your information and click on Next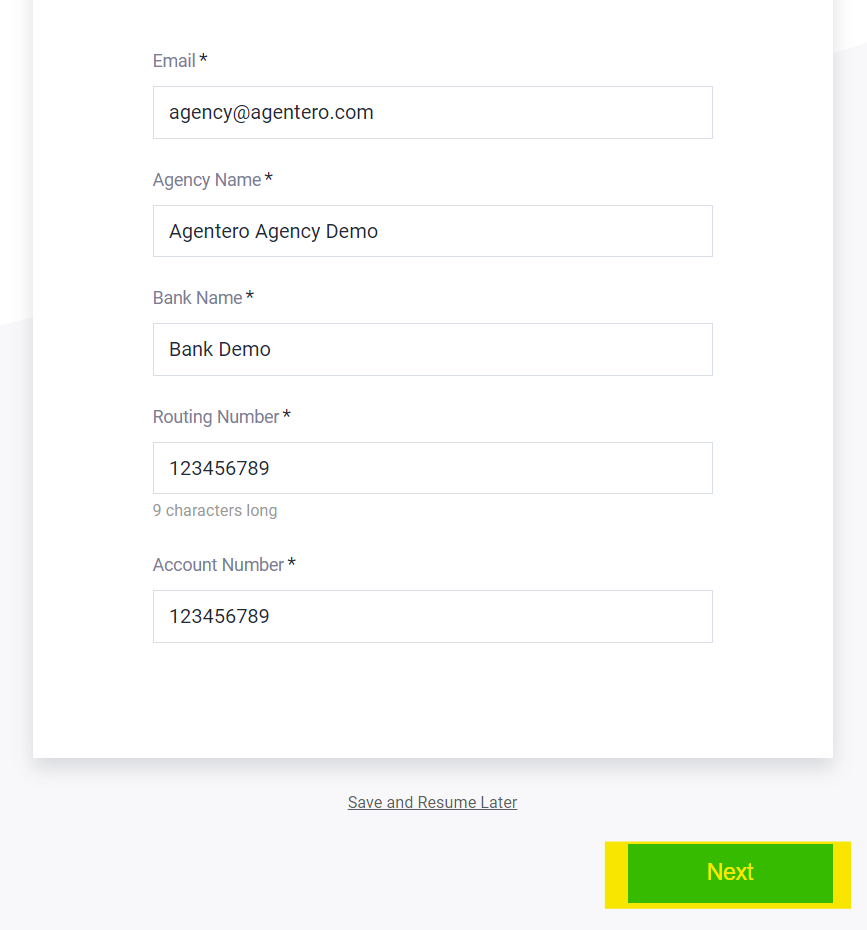 5. Verify your info and click on Submit